Three members of the Maternal Sheep Group are focussing on Lleyn sheep and our ewes represent around 5% of the performance recorded ewes in the country.
The group's aim is to breed an efficient ewe that will lamb outdoors and be capable of rearing two lambs while utilising grazing of variable quality. There is also a focus on easier lambing ewes with a lower labour requirement. Harper Adams' flock has been focussing on parasite resilience alongside other traits.
Lleyn are increasing in popularity due to their higher scanning percentages compared to sheep of similar body weights.
Breeders have been focusing on carcase traits too, as a carcase index is available for performance recorded animals.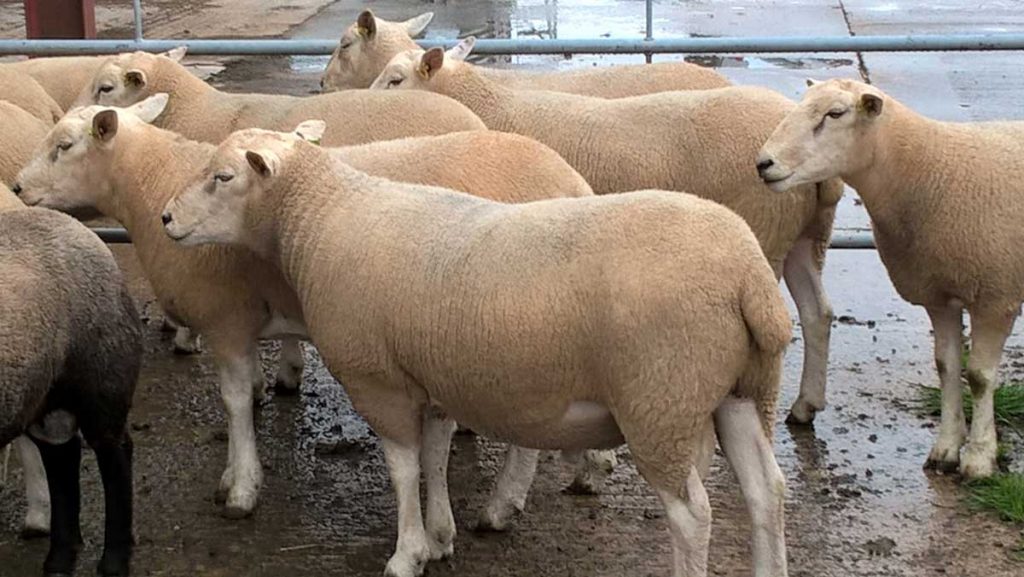 Ann McLaren,
SRUC's Hill and Mountain Research Centre, Crianlarich, Perthshire
Kirkton and Auchtertyre Farms are part of SRUC's Hill and Mountain Research Centre. They are run as one unit as a mixed hill beef and sheep farm with 2,225 ha of mainly hill land that runs to 3,300 ft and receives 100 inches of rainfall.
They have around 200 performance recorded Lleyns and 400 performance recorded Blackface, which are run as one flock and scan up to 140% for the Lleyns and around 130% for the Blackface. The ewes are all lambed outdoors, with the twins housed at night.
The ewes are all part of a research flock and the Lleyns are selected just on index. They have been performance recorded since 2011.
Some rams are sold per year, but all females are retained in the flocks.
Neil and Debbie McGowan
Incheoch Farm, Blairgowrie, Perthshire
Neil and Debbie run 1,400 Lleyn ewes and sell performance recorded rams and ewe lambs through their annual on-farm sale. They also breed Texel rams off grass and forage.
Go to Incheoch Facebook page for further details.
Tony Offland,
Harper Adams, Telford, Shropshire
Tony Offland looks after Harper Adams University's 1,000 Lleyn ewes. The flock was set up in 2008 and has gradually increased to its current size over the last 10 years. It is a self-replacing flock, with occasional rams bought-in, and runs over 120 ha of reclaimed coal ground in Shropshire. The entire flock has been performance recorded with Signet for five years. The flock is involved with AHDB's Challenge Sheep project, which is looking at factors affecting ewe longevity and lifetime performance, and with the Performance Recorded Lleyn Breeders on a European Innovation Partnership funded project looking at using markers in saliva to select for worm resistance.
They have been selling young females for several years, but this year is the first time they have rams for sale.our content goes here. 
Contact maternalsheepgroup@gmail.com or 07790 378349