Four members of the Maternal Sheep Group are focussing on shedding sheep and our ewes represent over 90% of the performance recorded Easy Care ewes.
The group's aim is to breed an efficient ewe that will lamb outdoors and be capable of rearing two good lambs to killing weight in the shortest possible time on a predominantly grass and forage diet. She must also create the least possible amount of work and hassle. Removing the burden of excessive wool is an excellent starting point but we also select for ease of lambing, twinning rate, lively lambs that are quick to suckle, good maternal instinct, healthy feet, lack of dags and parasite resistance. The rams have been selected for fertility and work rate and can be run with a high number of ewes.

Most of the flocks started with Easy Care ewes and rams, but some of us are now using shedding Texel rams to improve carcase traits. The graph below shows the increase in genetic gains for carcase traits since 2010.
Summary of Easy Care flocks genetic gain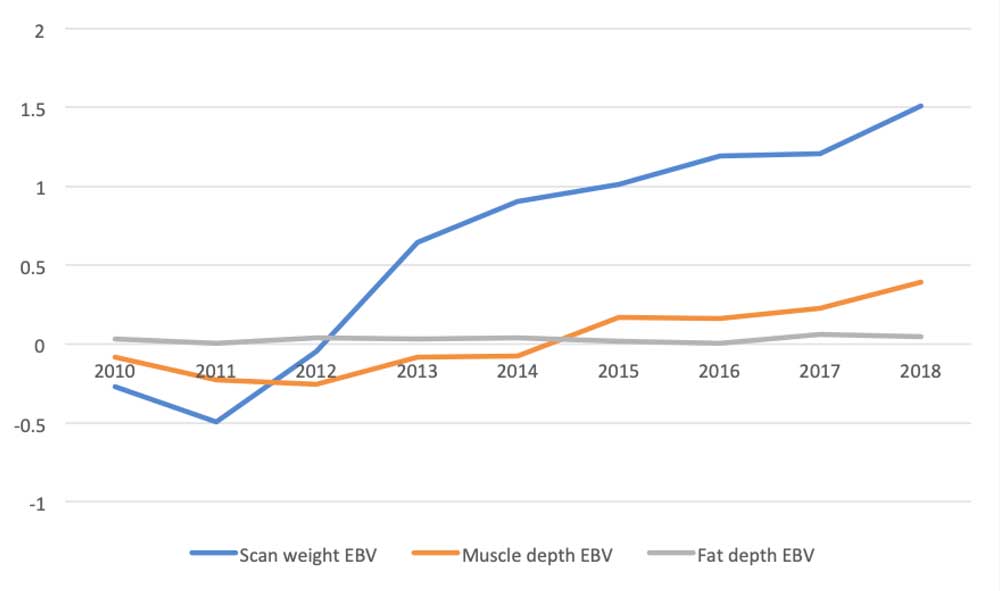 Wool diverts energy and protein away from milk production and lamb growth, with meat being seven times more energy efficient to grow on a sheep than wool. Sheep farmers are increasingly moving towards shedding stock because of the much-reduced workload as no shearing, dagging or belly clipping, and reduced risk of fly strike, cast ewes and heat stress.
Barry Sangster is one of the members of MSG and is focussing on getting shedding sheep with high levels of Myomax, which is a gene that influences the carcase weight and the carcase yield in the leg and rump. Contact [email] if you are interested in talking to Barry about his sheep.
Yvonne Jones is a member of the group and has bought a ram with Myomax from Barry to improve the carcase traits in her newly established shedding flock.
Campbell Tweed is recording the largest number of Easy Care ewes in the UK and applies a high selection pressure. He flocks on bringing in young ewes so genetic improvement can be accelerated.
George King is really focussing on easier management traits, including resilience to parasites.

Barry and Elizabeth Sangster,
Pilmuir Farm, Eyemouth, Berwickshire
Barry and Elizabeth have an exposed coastal farm in Scotland. Alongside full-time jobs, they run over 300 Easy Care ewes with over half being performance recorded. They are starting to select one family as carriers of Myomax, which increases carcase value, another for muscle depth over the loin and a third for ewe efficiency. These means that you can select rams based on a range of breeding objectives.
Their Easycare rams are guaranteed to have been born and suckled without assistance and are reared on grass and forage.
George and Alison King,
Greenend Farm, Uplawmoor, North Ayrshire
George and Alison's flock was founded in 2002 with stock from Iolo Owen and currently consists of around 40 ewes. The flock is run alongside full-time jobs. The upland farm is around 600 feet above sea level and get around 80 inches of rainfall per year. They have been focussing on breeding functional trouble-free sheep giving a reduced workload with good lamb survival and early lamb growth rates from ewes which maintain body condition. George is working on lambs having a good birth coat to improve survival, with increased milk yield to drive improved growth rates and using the IgA test to improve worm resistance.
Their Easycare rams will have had no assistance at lambing from ewes who have been selected for worm resistance, good foot health and clean backends.
Yvonne Jones,
Killernie Farm, Saline, Fife
Yvonne runs 340 ewes on an upland farm in West Fife.  After 20 years of experience recording Blackface ewes, a shift to a new farm enabled the development of a Signet recorded wool shedding flock and to re-focus on health status and selection for worm resistance.  Breeding for ease of maintenance and high carcase value from grass, the basis of this flock is the Easy Care breed, with some shedding Texel genetics.
As Yvonne is still building up her recorded flock, rams and young females may not be availbale for sale until 2021. 
Campbell Tweed,
Ballycoose Farm, Ballygally, Co Antrim
Campbell farms 650 ha of improved hill and upland area in Northern Ireland. It runs from 400-1,300 feet and gets around 40 inches of rainfall per year. He has around 3,000 Easy Care and 120 Wiltshire Horn ewes, which are all lambed outdoor and performance recorded through Signet and Sheep Ireland. At tupping they have 23 different mating groups to ensure the traits are balanced and are focussing on improving the overall index. They scan at around 140% and he is focusing on increasing this to 150%.
He retains over 1,300 ewe lambs, which is double the amount he requires to ensure there is more selection pressure for wool shedding and other traits. He sells some of the ewe lambs and also older ewes for further breeding to ensure the genetics of the flock improves quickly. He produces 25 rams for his own use and currently sells another 15 rams per year with the aim of increasing this to 40.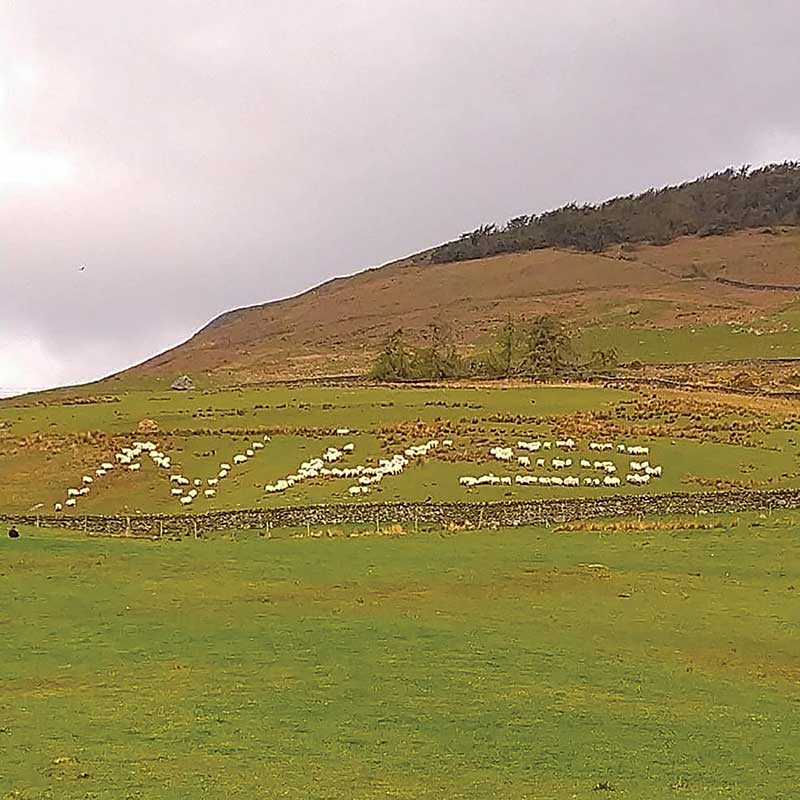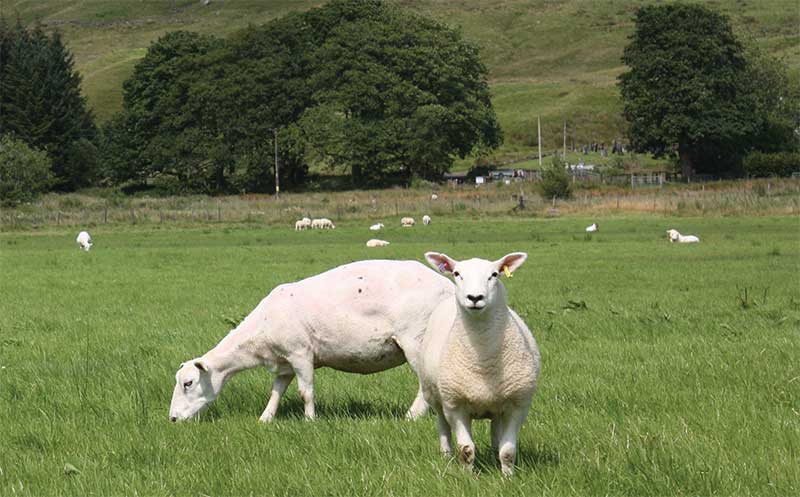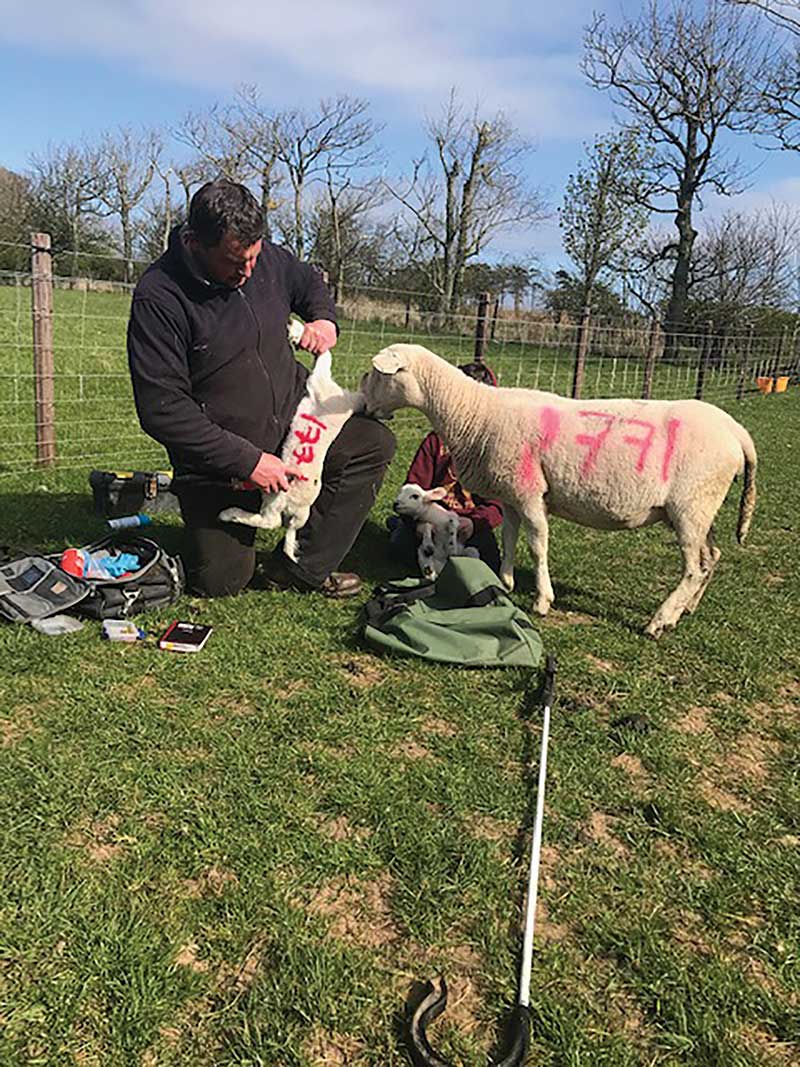 Contact maternalsheepgroup@gmail.com or 07790 378349